mother's day campaign
for astley clarke
'Your Story Beautifully Told'
​
Implemented the first full Mother's Day 360 campaign in-store and online including the likes of organic and paid SoMe, influencer outreach (mums and pet parents collaboration), media partnership and competitions with Sheerluxe, Monmouth St. Kitchen and Caudelie, brand partnership with Birchbox for GWP, influencer GWP, in-store and concessions engraving events for consumers, email, website and blog articles, locket product launch.
​
Some examples from the campaign period shown below.
​
360 Campaign, Digital, Print, Advertising, Gift Guide, CRM, Social Content & Strategy inc. Influencer, `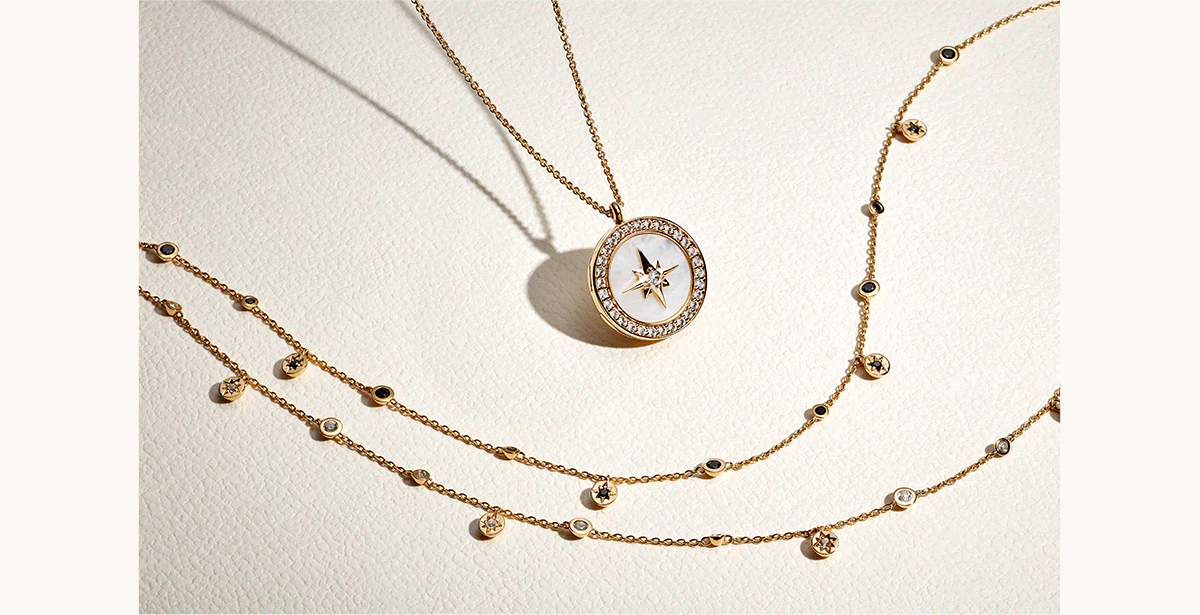 Launched specifically for Mother's Day - a first for Astley Clarke - as part of the Polaris range, the locket featured above, became the best-performing newly launched locket to date and took a third of all sales during the Mother's Day period.
It still sits within the top 3 locket SKUs.
Wholesome, relatable campaign shots were taken to appeal to the target audiances; from 'pawrents,' to mums and new mums, and all treasured mother figures we have in our lives.
Site design over the 6 week lead up featured campaign assets and KVs, gift guide, GWP, influencer collaborations and blogs.
Dedicated page to Mother's Day gifting, guiding those who are unsure, offering advice and sharing the various services on offer from engraving, photo printing to gift wrap and delivery options.
Sophie Beresiner, journalist, author, Global Head of Content at Liberty, cancer survivor and mother, collaborated with Astley Clarke over Mother's Day 'Your Story Beautifully Told' by sharing her favourite AC locket and her inspirational journey to become a mother, across social media, AC email and blog.
Her book, The Mother Project, was one of the promotional GWP during the campaign, when a Deco White Sapphire locket was purchased. 10% of the sales from this locket when to surrogacy charity, Surrogacy UK.
email examples from the campaign
Behind-the-scenes content captured during the campaign shoot, where the talent were informally interviewed about motherhood or being a pet parent.
Sharing personal yet relatable stories strengthened the campaign message, 'Your Story, Beautifully Told' further, with the locket featured, showing how these moments can be beautifully captured.
The content was edited into a Q&A style video and shared across social aswell as full transcripts being able to viewed on the AC blog.
bts social content feat. on AC blog
brand partnership: birchbox
(gwp)
Partnering with beauty subscription service, Birchbox, AC customers had the opportunity to receive a gift with purchase (min. spend £175). This was heavily promoted over SoMe, both paid and organic, email, on the homepage and in the gift guide. The GWP sold-out, driving the AOV up by 51%.
sheerluxe media & brand partnerships
In return for visibility, brands local to the AC Covent Garden Store donated a spa treatment (Caudelie) and 3-course dinner (Monmouth Street Kitchen) for two.
​
5k + email captured.
Promotional Mother's Day competition designed to capture new customers, re-engage existing and increase subscribers in collaboration with Sheerluxe who promoted it to their subscribers, featured it on their homepage and wrote an editorial piece on Astley Clarke.
​
​
​
Surprisingly, this new audience is highly engaged (the reel to the right had over 7k+ likes) and generated more sales than the 'normal' person-only talent used previously. One 'paw-rent' generated over £16k.
As well as collaborating with influencers, we tested paid partnerships with 8 'paw-rent' influencers who were 'Mummy's' to their beloved pets, including Alex Light. The Mother's Day brief included copy and imagery guidelines, products, and a trackable 10% discount code for their audience to redeem.
​